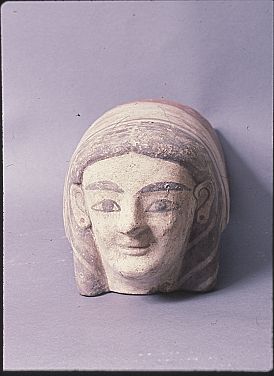 Object Description
Polychromed Terracotta Antefix
Polychromed Terracotta Antefix, depicting the head of a maenad, a female follower of the Greek god Dionysus, dated on the 6th century BC.


Identification Date
Between 2018 - 2021
Identification Location
Private collection of Michael Steinhardt, Manhattan, New York.


Artefact History
Before 2001
One regular-print image from the archive confiscated from the antiquities dealer Edoardo Almagià. Almagià's confiscated 'Green Book' lists one "Archaic Antefix w. tile" purchased from a tombarolo.


22 Aug 2001
The antefix was purchased by Michael Steinhardt from Edoardo Almagià, with no prior provenance, for $10,000.


2018 - 2021
On the request of the Manhattan DA's Office, the antefix have been identified probably by the Italian authorities, in the Steinhardt collection, between 2018 and 2021.


December 2021
On December 2021, the Manhattan District Attorney's Office announced that the antefix will be repatriated to Italy.


Artefact Status
February 2022
Repatriation took place in February 2022.