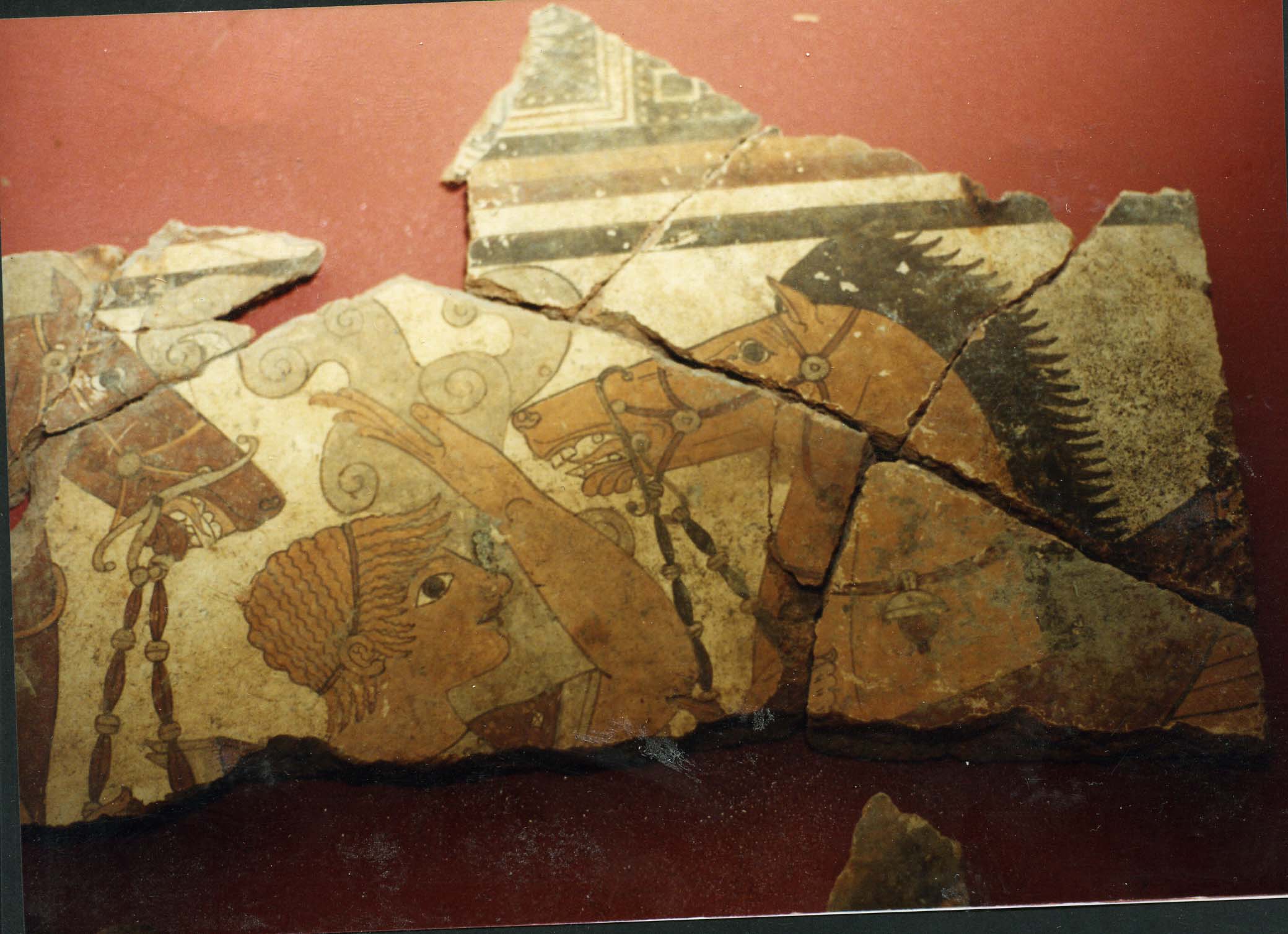 Object Description
Two Etruscan Terracotta Panels
Two Etruscan terracotta panels, dated around 600 BC, depicting a male figure (Bellerophon?) in front of Pegasus.
Identification Date
March 2010
Identification Location
Phoenix Ancient Art Gallery, New York.
Artefact History
Before 1998
One regular-print image from the archive confiscated from the antiquities dealer Giacomo Medici. The panels are depicted on a background formed by a red paper surface, they were still covered with soil, unrestored, broken in pieces and missing some of them.
1998
The panels appear in the June 1998 'House and Garden' magazine, where some objects from the Beierwaltes (not named in the article) collection were depicted and identified by Tsirogiannis.
2006
The Beierwaltes consigned their entire antiquities collection, including the restored terracotta panels, to Phoenix Ancient Art Gallery.
2014
Michael Steinhardt purchased the terracotta panels from Phoenix Ancient Art Gallery for $435,000.
September 2021
The panels were identified by Tsirogiannis, on the request of the Manhattan DA's Office, using the same Medici image, while the panels were in the collection of Michael Steinhardt.
Artefact Status
February 2022
On December 2021, the Manhattan District Attorney's Office announced that the two terracotta panels will be repatriated to Italy. Their repatriation took place on February 2022.